World's First
Crypto Advertising
Platform & Token
Vendio's Video Interactive Platform (VIP) bridges the communication gap between publisher content, viewer interest and the advertiser by seamlessly connecting relevant ads to the publisher's media being consumed by the viewer.
The Video Interactive Platform (VIP) bridges the communication gap between publisher content, viewer interest and the advertiser by connecting relevant ads to the publisher's media being consumed by the viewer. The method used to do so is what differentiates Vendio from any other advertising instrument currently available today.
The publisher selects specifically isolated portions of the video clip that they would like to make available for an ad placement relevant to what is on screen
To ensure the advertisement's precise relevancy to the clip, the publisher adds several niche tags that accurately describe the selected video clip
Here the publisher adds basic asset information and sets their desired price
In the Asset Description section the publisher provides a detailed description of what is happening on screen to help advertisers connect the most relevant ads
The Gas Price is how many VendiCoins (VENDI) it will cost to make their video content available to advertisers. The cost in always nominal
VendiMatch™ is a proprietary algorithm that matches the best paying advertisers, having the most relevant ads, to the publisher's selected clips
Vendio implements a proprietary tagging algorithm appended to a piece of video content at specific times during a specific video duration, selected by the publisher. These tags accurately describe the visual content being displayed during the specific duration of time selected. The data within the tags and asset information is then shared with potential advertisers of the publisher's choice, who then select the best advertisement to match the specific content tagged by the publisher.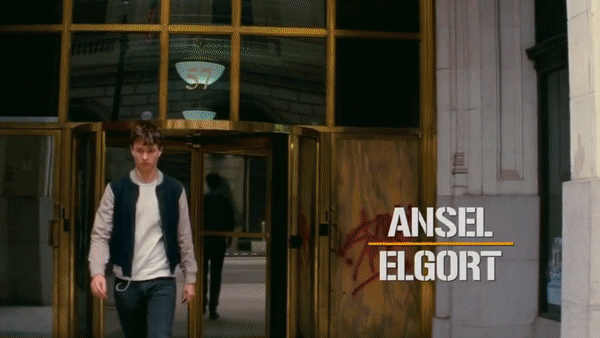 Vendio's future plans involve listing its tokens on cryptocurrency exchanges to enlarge its userbase and fulfill users' expectations to provide the most comprehensive services via The Video Interactive Platform (VIP).
The Video Interactive Platform (VIP) utilizes VendiCoins – VENDI tokens to feed all in-app and on-site transactional processes. VENDI tokens are at the epicenter of the Platform. No payment or transaction can be conducted without VENDI, which is regulated by smart-contracts. VENDI tokens are used by and directly benefit all parties involved.
Vendio passes the Howey Test provided by the POA Network team based on the framework by New York, NY based law firm Debevoise & Plimpton LLP, published on Coindesk.
VendiCoins are purpose-built Coins using the Vendio platform that will allow members to use engage in all in-app functions. VendiCoins are utilities tokens which give rights and privileges to their owners when using the Vendio platform and its services. VendiCoins are not securities. VendiCoins are available at a discount during the ICO & Pre-ICO events.  Any unsold coins during the ICO will be burned.
ROUND 1   |   FEB 16TH – FEB 21ST  |   500,000 VENDI
(FEB 16 – FEB 21) ROUND 1 BUYERS RECEIVE 68% BONUS
FINAL ROUND
ROUND 7 (ICO)
Round 1 – 68% Bonus – 500,000 VENDI @ .0005 ETH ($.40)

Round 2 – 60% Bonus – 600,000 VENDI @ .0006 ETH ($.50)

Round 3 – 48% Bonus – 900,000 VENDI @ .0008 ETH ($.65)
Round 4 – 35% Bonus  – 1,200,000 VENDI @ .001 ETH ($.80)

Round 5 – 25% Bonus – 900,000 VENDI @ .00115 ETH ($95)

Round 6 – 12% Bonus – 800,000 VENDI @ .00134 ETH ($1.10)

Round 7 – Final Round – 600,000 VENDI
1 VENDI  =  .00152 ETH ($1.25)
VENDI Tokens will be available for purchase on Feb 16th, 2018
Token Address: 0x7D6154b80Ce4E087652C0308Ce6a4f83b13FC743
Crowdsale Contract Address: 0xfd38567eA6F0E35090cDAabbfd0701d77C7E5A5a
Click on the images below to participate
Refer Your Friends
Refer friends and get up to 1000 VENDI coins. Earn 1 FREE token just for signing up!
Close
*Referral program not to exceed Airdop participation limit or token allocation

LinkedIn
Ricky Diaz
CEO & Founder of Vendio
Ricky Diaz is a social media, tech and entertainment media innovator, journalist. Prior to Harvard acceptance, Diaz became an accomplished business development leader with over a decade of experience driving revenue through creative and dynamic innovations within the entertainment media industry. A brand builder with an acute aptness to captivate and engage audiences. Having unparalleled experience as a journalist, political commentator, actor, technology innovator, interviewer, investor, and entrepreneur, Ricky is divergent in his expansion of ability and aptitude. Diaz is the brainchild behind the development of Vendio's core operations, technology and fundamental structure.